Crime is up in New Orleans in the first quarter of 2017. The previously linked post discusses a number of possible explanations for why that might be the case, but one undeniable conclusion is that a rise in vehicle burglaries is a major contributor.
UCR Part I Calls for Service were up by 313 total through March 8th relative to YTD 2016 and a third of that change was due to a 22.4 percent increase in vehicle burglaries. The rise in vehicle burglaries is notable for the fact that it is relatively widespread in every NOPD district except for the Second District.
In fact, vehicle burglaries are up double digits relative to YTD 2016 in five of the city's eight police districts (note: the below table compares YTD 2017 vehicle burglary Calls for Service with 'Gone on Arrival' or 'Report to Follow' disposition with YTD 2016 vehicle burglaries of the same type).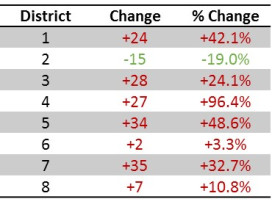 I mapped the changes in vehicle burglaries by NOPD beat in the below map. Redder means a bigger increase in burglaries relative to YTD 2016, bluer means fewer burglaries and whiter means about the same. There's no one concentration specifically driving the change but the northeastern edge of the Little Woods neighborhood in New Orleans East have had a rough start to 2017 as has Algiers Point.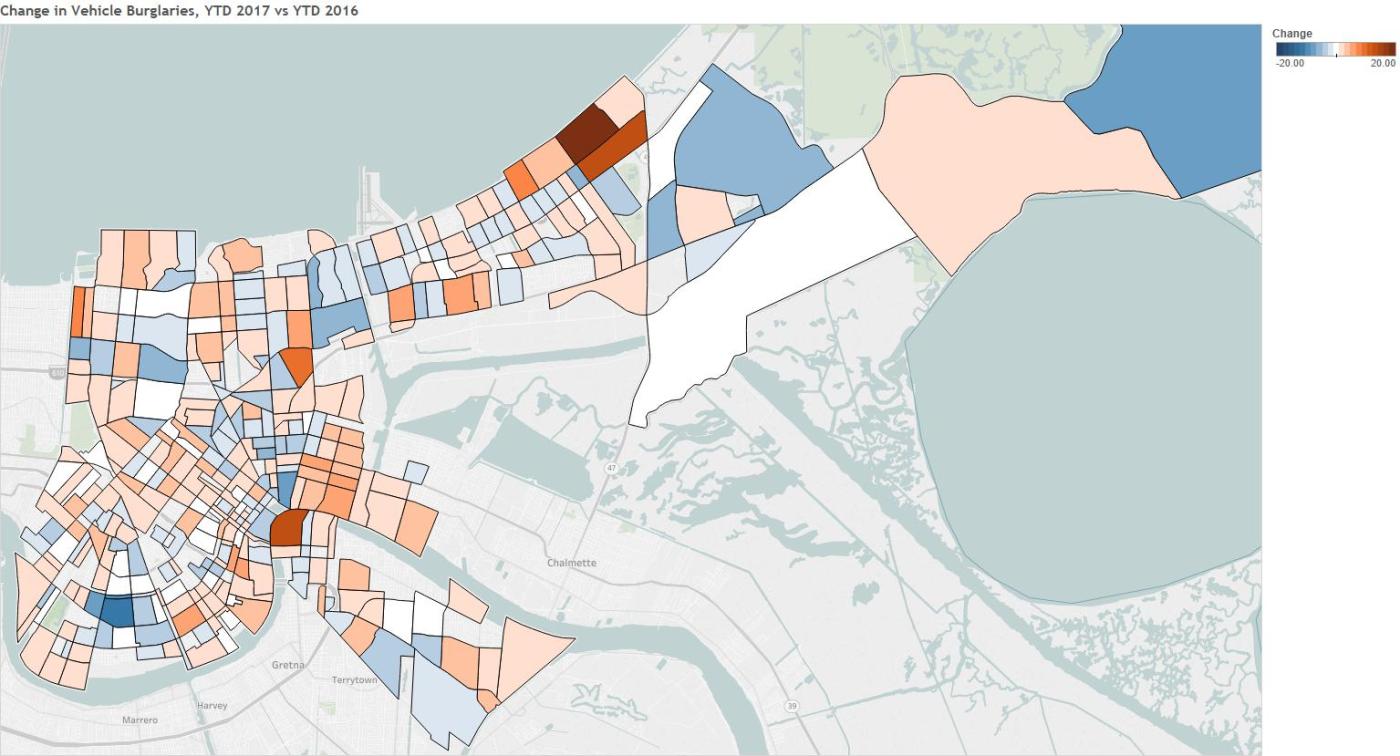 It's still early March and there is lots of time for short term trends to revert back to previous states. The rise in vehicle burglaries, however, is a trend that should be followed as the year goes on.